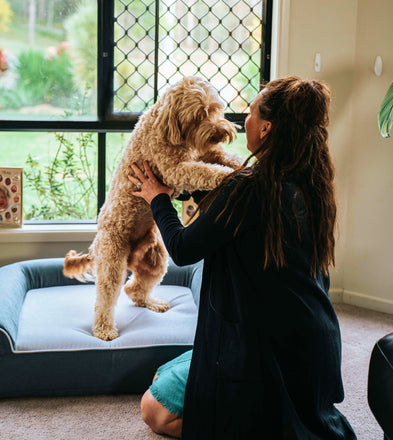 GIVE YOUR DOG THE JOY OF MOVEMENT AGAIN
Dog Cloud is the world's first therapeutic massage bed for dogs - 100% guaranteed to relieve arthritis and joint pain in your canine friend.
Modelled after medically proven massage therapy devices that have been tested on for humans for decades, our unique design uses 3D vibrational technology to gently ease your dog's arthritis pain and improve their mobility – without expensive supplements or vet treatments.
Dog Cloud transmits soothing vibrations to your dog's muscles through three preset massage modes that provide different types of relief and stimulation.
App-driven and fully automated, you can schedule up to four planned massages for your dog every day via the Dog Cloud app on your smart device. You can even use our app to gain a deeper understanding of your dog's overall health and wellbeing.
It's the complete, at-home therapy system improving your dog's quality of life.